The best camping gear box out there, the Fox Box gets you insane value at a low quarterly price. We've got options for any budget so that you can get the gear you need at a price you're comfortable with.
The FoxBox now comes with three separate plans so everyone can enjoy top quality gear.
Bronze - Silver - Gold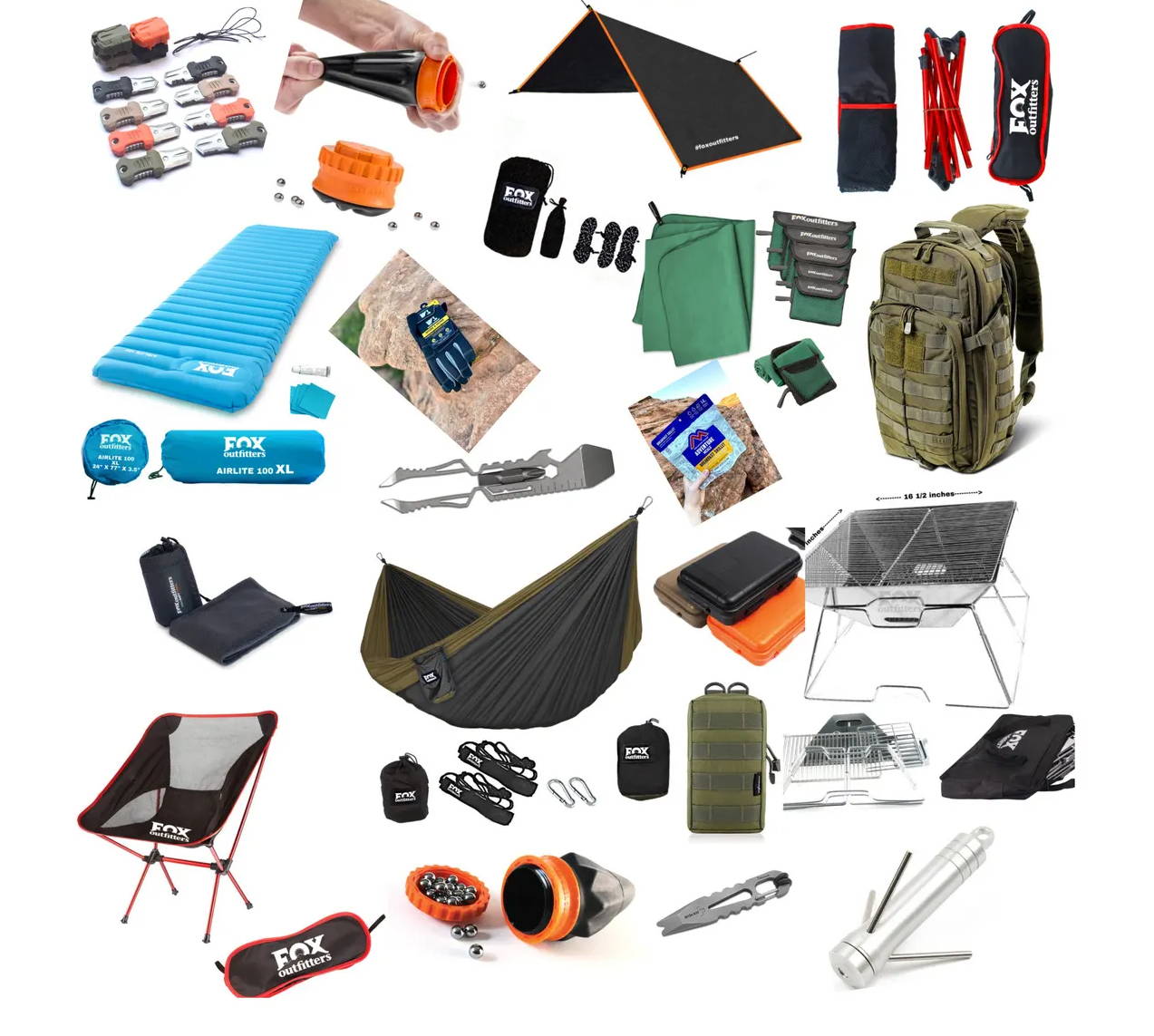 Every quarter your FoxBox will get shipped right to your door. All you have to do is look forward to your top notch selection of camping gear.
We source our gear from top quality distributors, and get you gear that will perform when you need it to.
We strive to get you nearly double the value of what you pay in every FoxBox. So you never have to wonder if its worth it.
---
For the people out there looking for a deal on some great gear. For just $74.95 a quarter our FoxBox Bronze plan offers some of the best gear out there, but without the sky-high price point.
---
For those who want to up their gear game even further, our FoxBox Silver plan adds a few items that are exclusive to just this plan. For just $99.95 a quarter you can get the best deal out there.
---
For the gear heads out there who don't want to miss out on anything the FoxBox has to offer we have our FoxBox Gold plan. For $124.95 a quarter you can get nearly everything the other plans have plus our exclusive high dollar item that only comes with the Gold Plan.
The value is definitely there! Unlike other subscription boxes I've tried, I got multiples of great items. They are very nice, between the solar charging power bank, the hammocks, the cool little keychain knife, the pack towels, and other little items it's definitely a deal!
Pamela Aguilar
20 Oct 2020
I purchased this for my husband! He got it today and loves everything he got! Totally worth it! We can't wait to see what's next! It was awesome having the surprise of what would be inside box!!!!
CJ
30 SEP 2020
Just got my first box and was totally surprised with the content. Some really cool stuff in there. I'd say the value is incredible. Time to get camping :-)
Matte
14 Apr 2021
Subscribe to the FoxBox Bronze
For just $74.95 a quarter, secure the best camping gear out there, for the best price too.
Subscribe to the FoxBox Silver
For only $99.95 a quarter, step your camping gear game up a notch and get ready to get out there.
Subscribe to the FoxBox Gold
For only $124.95 a quarter, be the envy of your friends with the best gear we have to offer.
---